It was at the wake of my husband's late uncle Atty Renato Martinez at Tayabas Quezon, when I have first tasted the Rodillas Yema Cake.  Their family said that it was given/donated by various friends and relatives to be served to the visitors at the wake.
After the funeral, we decided to go back home and we decided to buy the Yema Cake, because we thought that we can't taste it again here in Manila.
We bought a half box for P120.00 (opps, correction my sister in law was the one who bought us a half box each… Thank you ate Nina)
Rodillas Yema Cake has a soft and fluffy chiffon bread top and stuffed with an enormous amount of yema which served as it's icing. It also has grated cheese which make it taste sweet and salty at the same time, which makes it more addicting.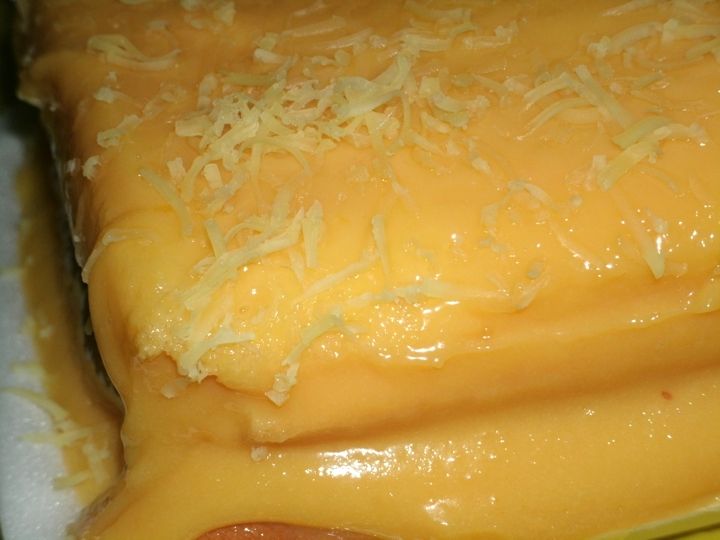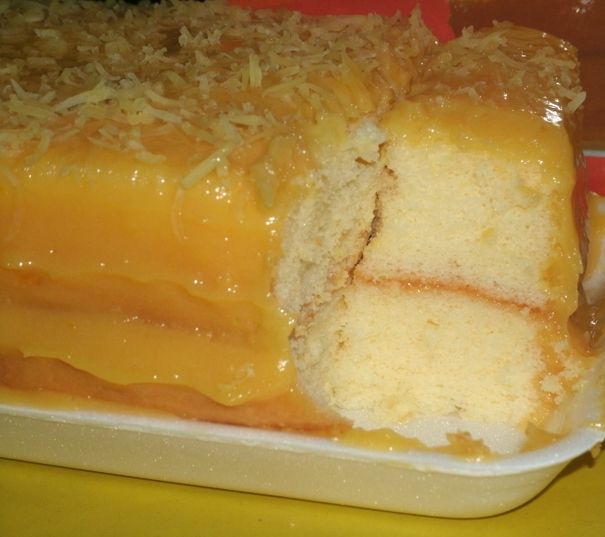 I have read somewhere that it is now available here in Manila courtesy of GEICKS. It is a good news for people who are craving for it. Quezon is a 4 hours drive from Manila so the additional cost is worth it if you really want to have it.