Seattle's Best is offering a Buy 1 Take 1 treat on Javakula when you purchase two movie tickets at the following cinemas: Greenbelt 3, Trinoma, Market! Market!, Fairview Terraces, Festival Mall, SM Megamall, Fisher Mall and Ayala Center Cebu!
Details:
May 20 – June 30 –> Fisher Mall, Market! Market!, Festival Mall, Trinoma
June 1 – 30 –> Greenbelt 3, Ayala Cebu and Fairview Terraces
May 17 – June 17 –> SM Megamall
My husband and I had the chance to enjoy this Seattle's Best Javakula Buy 1 Take 1 promo when we watched SpiderMan 2 at Festival Mall.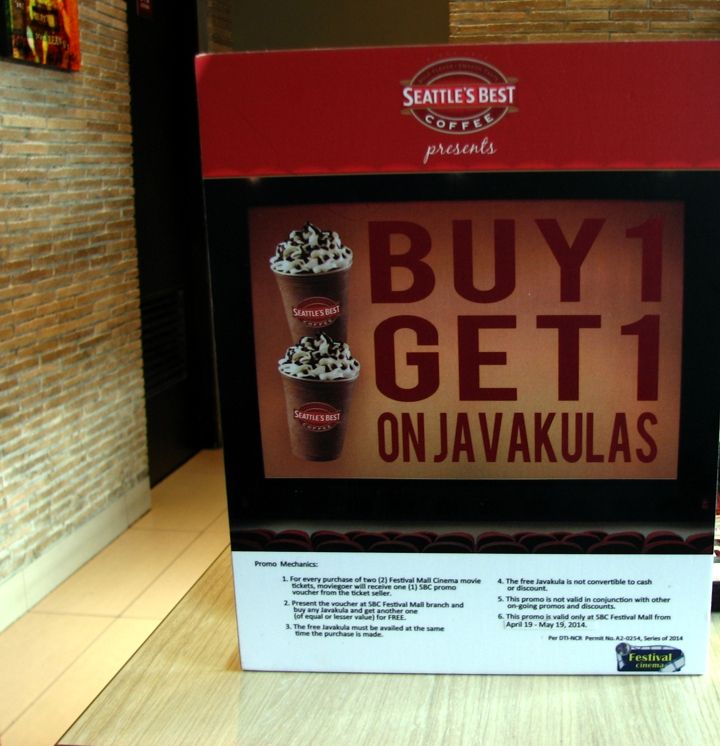 These are what we ordered: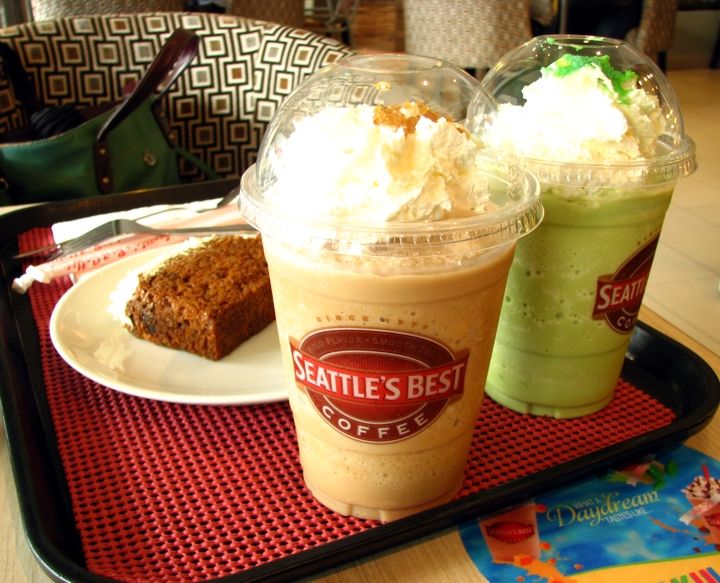 Caramel Heaven – It's a heavenly mix of delicious caramel and coffee topped with whipped cream and sprinkled with sugar crystals.
Green Tea – It's the light and relaxing taste of Matcha green tea blended to perfection.
So if you want to avail of this promo make sure to watch a movie in the above mentioned cinemas and make sure you have a partner with you